Releases from: Shooter Jennings, Waylon Jennings and Jessi Colter.

When Shooter Jennings left Universal South, he first created Black Country Rock, to brand the projects he was involved in and own the music he created. But now, nearly 6 years later, the label has expanded into Nashville and Los Angeles, both of which are working in sync together to create some of the wildest projects to come down the pike in a long time.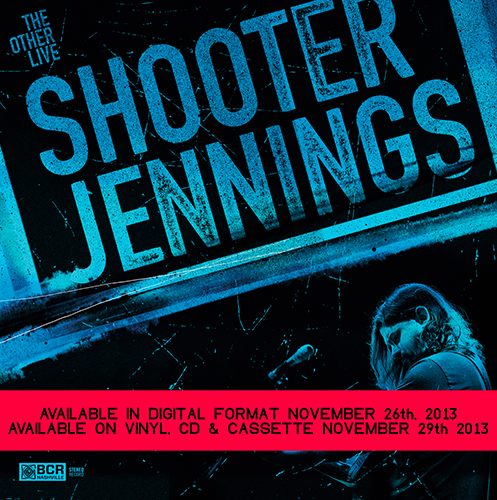 Shooter Jennings – The Other Live CD + LP
In Store: 31/03/2014
Genre: Country
Recorded over the summer and fall of 2013, "The Other Live" is Shooter Jennings' sophomore live album. This time he and his band find themselves honed, lock and loaded and in top form. An incredible performance from top to bottom, "The Other Live" really showcases Jennings' entire career with songs spanning across his 6 expansive albums, as well as his growth with new songs and songs from his critically acclaimed 2010 concept album "Black Ribbons".
Tracklisting
1. A Hard Lesson to Learn
2. Isis
3. The Low Road
4. Mama, It's Just My Medicine
5. Old Friend
6. Outlaw You
7. Solid Country Gold / The Outsider
8. The White Trash Song
9. Something in the Way
10. All of This Could Have Been Yours
11. The Gunslinger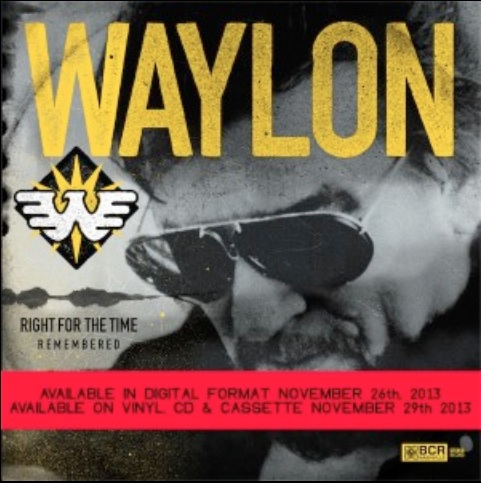 Waylon Jennings – Right For The Time (Remembered) CD + LP
In Store: 31/03/2014
Genre: Country
This is a remastering of Waylon's 1996 Justice Records release "Right for the Time". In a unique pairing, Justice records and BCR Nashville have teamed up to re-release this memorable album of the late great Waylon Jennings. Transferred from the original 1/2″ reel-to-reel tapes, remastered directly for vinyl by Pete Lyman, this pure analog version of the record really pursues the methods and morals that producer Randall Jamail was after when he first recorded it.
Tracklisting
1. WBPT
2. Cactus Texas
3. The Most Sensible Thing
4. The Boxer
5. Hittin' The Bottle Again
6. Wastin' Time
7. Kissing You Goodbye
8. Carnival Song
9. Out of Jail
10. Lines
11. Deep In The West
12. Right for the Time
13. Living Legends, Pt. 2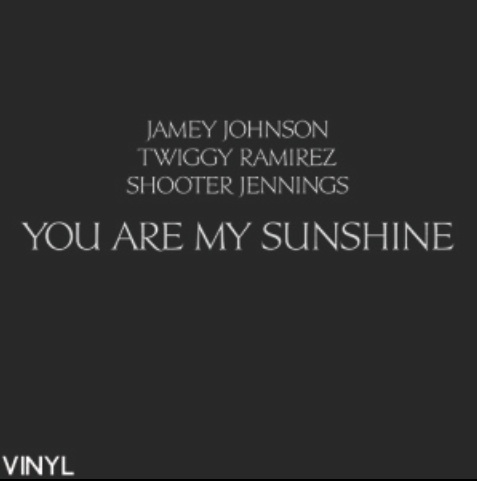 Shooter Jennings, Twiggy Ramirez & Jamey Johnson – You Are My Sunshine LP
In Store: 31/03/2014
Genre: Country
Something dreadful happened with Jamey Johnson, Twiggy Ramirez & Shooter Jennings created this piece of music.  It can only be described as a sonic journey, the first of which takes one of the most well-known songs and reinvents it to possibly it's true meaning using much ritual when it comes to the creation and conjuration of the music.  Side B is a mystical sound collage that takes the listener on a dark ride into the subconscious using many methods of sub sonic sound synthesis.
Tracklisting
Side A – You Are My Sunshine
Side B – There Is No Sunshine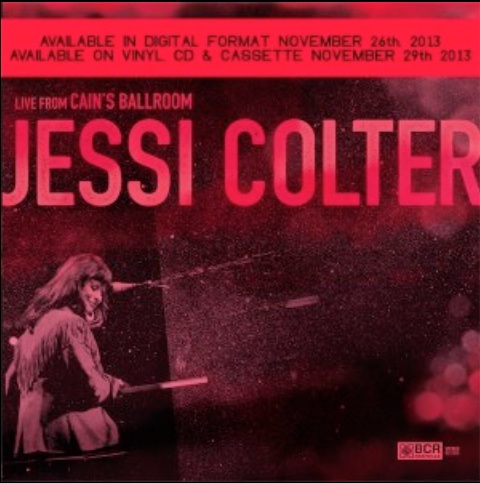 Jessi Colter – Live From Cains CD + LP
In Store: 31/03/2014
Genre: Country
Recorded September 19th, 2013 at "The Event" at Cain's Ballroom in Tulsa, Oklahoma, this live album shows that soul never fades. From the first note the first lady of Outlaw Country strikes on her grand piano to the last bombastic chord of her electric band, Jessi Colter shines, overflowing with charm and charisma, and not to mention a few very personal moments. This is the first and only live record Ms. Colter has recorded and such a rare treat wouldn't be complete with it's own twists and turns. Jessi is joined by her son, Shooter, on a few of the tunes, such a humble performance really makes you feel lucky to be able to be there… or simulate being there by listening along.
Tracklisting
1. Intro
2. Mystery Train
3. Can't Nobody Do Me Like Jesus
4. Interlude 1
5. Without You
6. Interlude 2
7. What's Happened To Blue Eyes (with David Chernicky)
8. You Can Pick 'Em Baby
9. Interlude 3
10. You Were My Mountain
11. I'm Not Lisa
12. Interlude 4
13. Out of the Rain (with Shooter Jennings)
14. Please Carry Me Home (with Shooter Jennings)
15. Interlude 5
16. Rainy Day Women #12 & 35
17. Interlude 6
18. Storms Never Last
For more information, please contact Sara Silver
sara@thirtytigers.com
 +44 (0)20 8265 0772