JOHN PRINE ENTERS USA BILLBOARD CHARTS #5 !!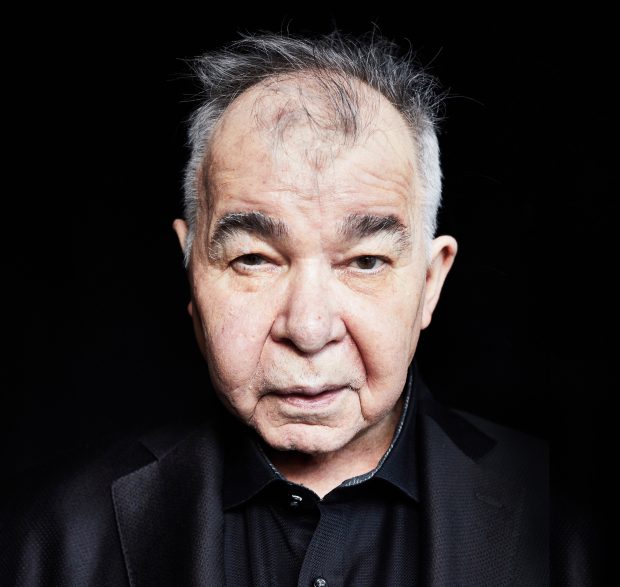 "Prine's stance has stayed askew. Yet these songs are solid like
good chairs you can settle into for a while." – The Independent 4*
"The Tree Of Forgiveness is too lively to be a farewell album. He's
not settling his affairs these songs or packing his bags for the great
hereafter just yet." – Uncut 8/10
"John Prine is one of the last great heart-rending jester maestroes
of original country song, and his first original album in 13 years has
gems enough to add to his unique canon." – The Mirror 4*
"An American treasure" – GQ Style
"Prine blends goofball wit and aw-shucks surrealism to conjure the ordinary and the profound,  absurdist whimsy and existential despair, laughter and tears"
– The Guardian 
"America's Greatest Living Songwriter" – Men's Journal
The Tree of Forgiveness The highly-anticipated album, The Tree of Forgiveness, is Prine's first collection of new material since 2005's Grammy-winning Fair and Square. Rather than going out on a limb, Prine cultivated the themes that have brought international acclaim since the 1970s. For example, he can take a topic like loneliness and make it funny ("Knockin' on Your Screen Door") or heartbreaking ("Summers End"). Perfectly aligned with his quirkiest songs, "The Lonesome Friends of Science" makes its point through the characters he calls "those bas­tards in the white lab coats who experiment with mountain goats," as well as the discredit­ed planet Pluto and the towering Vulcan statue in Birmingham, Alabama.
Prine teamed with Grammy-winning producer Dave Cobb to record in Nashville's historic Studio A, enlisting friends like Brandi Carlile, Jason Isbell, and Amanda Shires to sing along. The songs are new, although some had waited to be finished for decades, like a co-write with Phil Spector called "God Only Knows." Another incomplete song, "I Have Met My Love Today," now celebrates the unexpected spark that leads to lifelong romance – with a dash of youthful innocence. The musical arrangements may be simpler than on past efforts, yet.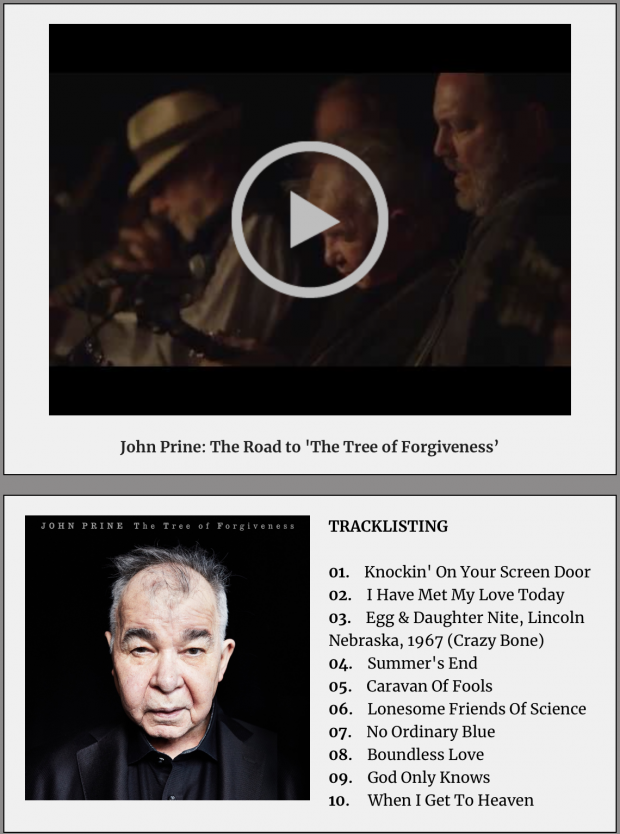 EUROPEAN TOUR DATES
02.08 – Kelvingrove Bandstand and Amphitheatre  – Glasgow, UK
03.08 – Birmingham Town Hall  – Birmingham, UK
05.08 – Cambridge Folk Festival 2018 – Cambridge, UK
08.08 – Oslo Concert Hall  – Oslo, NOR
10.08 – Paradiso  – Amsterdam, NLD
13.08 – National Concert Hall – Dublin, IRE