Mediaeval Baebes
( Classical choral ensemble )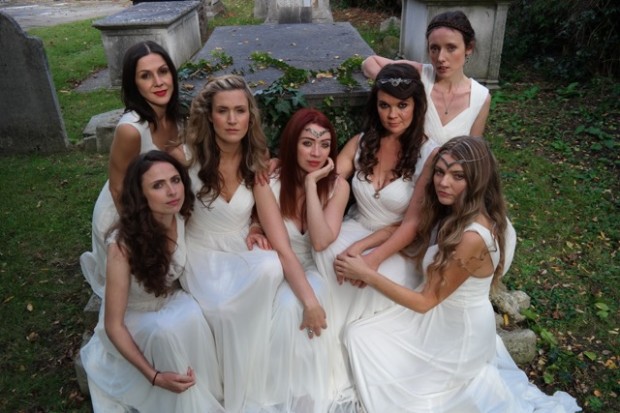 The Mediaeval Baebes are launching Of Kings and Angels and two other albums in the USA via Thirty Tigers in the US with a States side tour in December.
In the UK the Baebes will put on a Christmas Carols Show on November 24th at Bush Hall and release Of Kings and Angels on GREEN VINYL on the 24th November 2014
jjj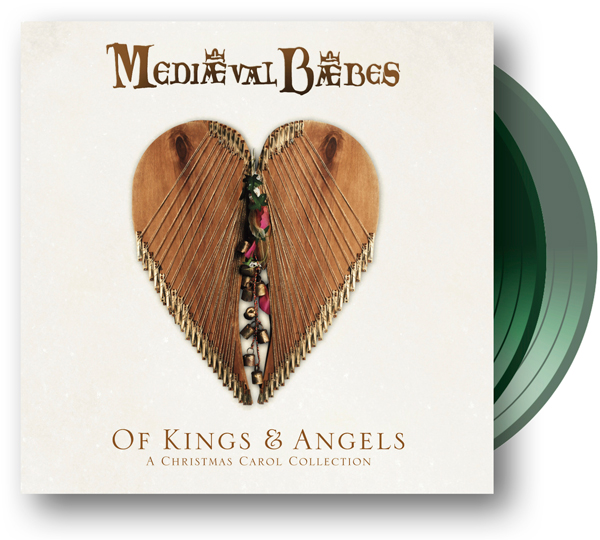 jjj
Tracklisting
1. I Saw Three Ships
2. We Three Kings
3. The Holly And The Ivy
4. Ther Is No Rose of Swych Vertu
5. Ding Dong Merrily On High
6. The Angel Gabriel
7. In The Bleak Midwinter
8. Good King Wenceslas
9. Gaudete
10. Once In A Royal David's City
11. Veni Veni Emmanuel
12. Away In A Manger
13. In Dulci Jubilo
14. The Coventry Carol
15. God Rest Ye Merry, Gentlemen
16. Silent Night
17. Corpus Christi Carol
jjj
UK Date
24th November Bush Hall – London
jjj
US TOUR Dates
2nd December The Lyric Theatre – Stuart, FL
3rd December Duncan Theater at Palm Beach State College – Lake Worth, FL
5th December University of Florida Performing Arts Center – Gainesville, FL
6th December David A. Straz, Jr. Center for the Performing Arts – Tampa, FL
8th December University of Mississippi Artist Series – Oxford, MS
10th December Walton Arts Center – Fayetteville, AR
jjj
Winter wonderland meets arabesque mysticism on the Mediaeval Baebes' new CD Of Kings & Angels (A Christmas Carol Collection), which will be released in the US in October 2014, after rocketing to the top of the UK classical charts last year. The vocal quintet known for their angelic voices, innovative arrangements and poetic beauty re-imagines classic carols as they may have been heard on a snowy Christmas in 13th century England or on the balmy Middle Eastern night of Jesus's birth.
Fans of Christmas tunes and early music aficionados alike will be enchanted by the Baebes' sophisticated takes on 17 carols including The Good King Wenceslas, Ding Dong Merrily on High, We Three Kings, Away in a Manger, God Rest Ye Merry Gentlemen, Silent Night, The Holly and the Ivy, and many more. In highly imaginative arrangements penned primarily by Baebes founder Katharine Blake, ancient lyres, viola da gambas and recorders join more exotic folk instruments like hurdy gurdy and musical saw to bring an ethereal quality to beloved carols. Earthly roots stretch up to the heavens, where it all began, offering a graceful antidote to the commercial frenzy of the modern holiday season.
The Times in UK praised the "come-hither lilts from the Baebes," and called the album "simply too appealing to resist." The Sun said, "The simple, medieval inspired arrangements return Christmas to its traditional roots." Uncut wrote that the "spartan recital of Corpus Christi Carol really does elicit goosebumps on the neck."
The Mediaevel Baebes' special brand of holiday magic will figure prominently in their December US tour, the first organized by IMG for the Baebes.
jjj
About Mediaevel Baebes
Beautiful and bedazzling, magical and mysterious, the Mediaeval Baebes will seduce you with their interpretation of mediaeval music and poetry, and transport you to an enchanting world very far from our own. They sing in an impressive array of languages ranging from Latin, Middle English, Mediaeval French, Italian, and German to the more quaint and obscure Cornish and Mediaeval Welsh. In addition to their repertoire of traditional mediaeval songs, the Mediaeval Babes also take texts from the period and set them to their own compositions, often branded with the group's inimitable and sometimes dark sense of humor. From moving tales of unrequited love, musings on humankinds vanity and morality and chilling stories of the darker side of faerieland, to humorous accounts of alcohol induced misadventures, the Mediaeval Baebes bring vividly to life the preoccupations of mediaeval times.