PARKER MILLSAP – has an amazing video for his single 'Truck Stop Gospel'  taken from his upcoming album release on 20th October.
jjj
Parker's first music video, for "Truck Stop Gospel," premiered on NPR 
Watch the video of " Truc Stop Gospel " here: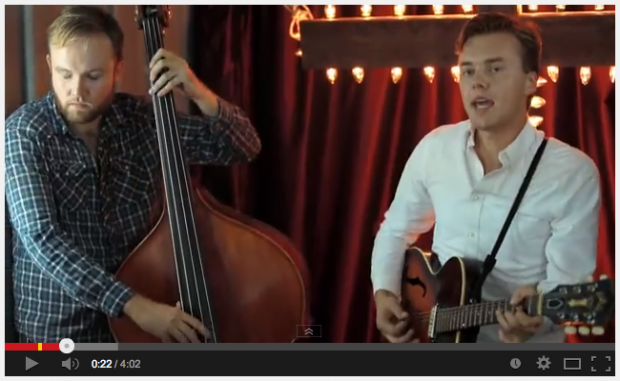 Read Ann Powers' interview with Parker here:
http://www.npr.org/blogs/therecord/2014/09/11/347466848/an-emerging-voice-of-americana-and-oklahoma
Read a review about Parker on Red Guitar Music here:
http://www.redguitarmusic.com/album-reviews 1/2014/8/23/parker-millsap
————————————————————————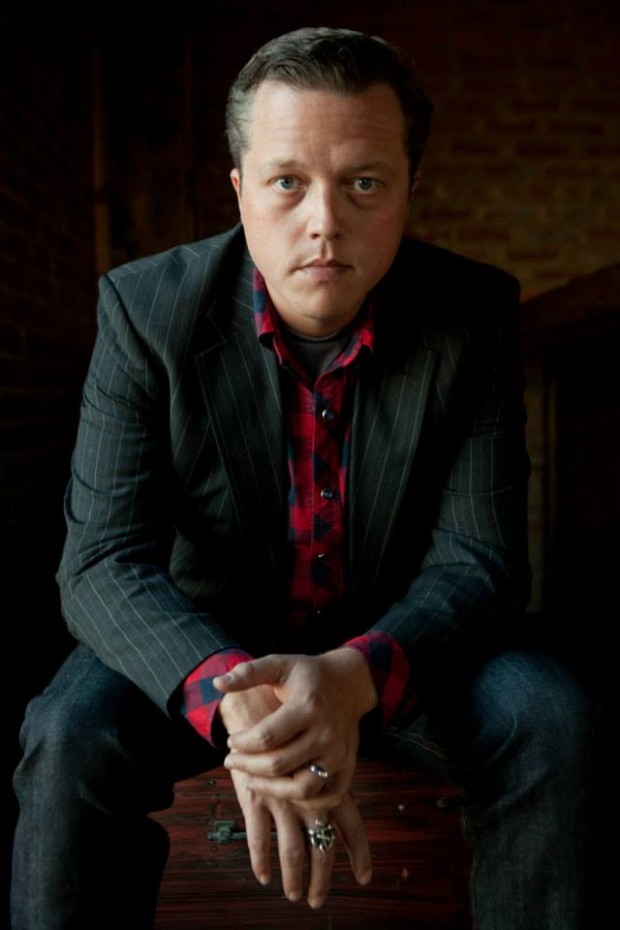 JASON ISBELL SWEEPS 2014 AMERICAN MUSIC AWARDS WINNING ARTIST OF THE YEAR, ALBUM OF THE YEAR AND SONG OF THE YEAR
jjj
"This album is harrowing and not for the timid, but those who stick with it will be treated to a truthful, moving journey and a master class in songwriting to boot."
* * * * 1/2 – American Songwriter
jjj
Nashville, TN – Jason Isbell was the big winner at the 2014 Americana Music Awards last week, picking up trophies for Artist of the Year, Song of the Year ("Cover Me Up") and Album of the Year for his highly acclaimed 2013 release Southeastern.
Southeastern (Southeastern Records/Thirty Tigers) is an artistic triumph on the highest level. Isbell courageously opened himself up and created his most personal work to date. Through his songs, Isbell articulates his deepest fears, failures, regrets and personal growth with poetic beauty and grace. "Do the things that scare you. That's the good stuff," Isbell states during his Song of the Year acceptance speech. Southeastern has resonated with so many as it has gone on to sell over 125,000 copies. The album has received an overwhelming about of support from the press
Isbell has been on tour in support of Southeastern since its June 2013 release. Audiences have been growing steadily as venue sizes continue to increase. On October 24-26, Jason Isbell & The 400 Unit will play an unprecedented three sold out nights at Nashville's historic Ryman Auditorium.
————————————————————————

Trampled By Turtles's Tiny Desk Concert
jjj
"What immediately attracted me to Trampled by Turtles when I first saw the band was its speed, but the Minnesotans are about more than just blistering bluegrass. They also write beautiful, heartfelt folk-pop songs, as this Tiny Desk Concert demonstrates." Bob Boilen
Watch the session here:
http://www.npr.org/event/music/345267621/trampled-by-turtles-tiny-desk-concert
jjj 
AND COMING SOON  UK & European Tour :
– 10/11/14 – Munich, GE, Kranhalle
– 11/11/14 – Berlin, GE, Bang Bang Club
– 12/11/14 – Hamburg, GE, Prinzenbar
– 13/11/14 – Koln, GE, Luxor
– 14/11/14 – The Hague, NL, Crossing Border Festival
– 15/11/14 – Paris, FR, La Maroquinerie
– 16/11/14 – Bristol, UK, Thekla
– 17/11/14 – Manchester, UK, Gorilla
– 18/11/14 – Glasgow, UK, The Art School
– 19/11/14 – Birmingham, UK, The Institute
– 20/11/14 – London, UK, Scala
– 22/11/14 – Amsterdam, NL, Paradiso Noord
Trampled by Turtles's Facebook
Trampled by Turtles's Instagram
————————————————————————

Nicole Atkins
October Tour of The UK and Europe
Nicole's first headline tour of the UK and Europe starts next week to promote the new single "Who Killed The Moonlight?".. great fully-animated video and a fantastic remix by Eddie Mars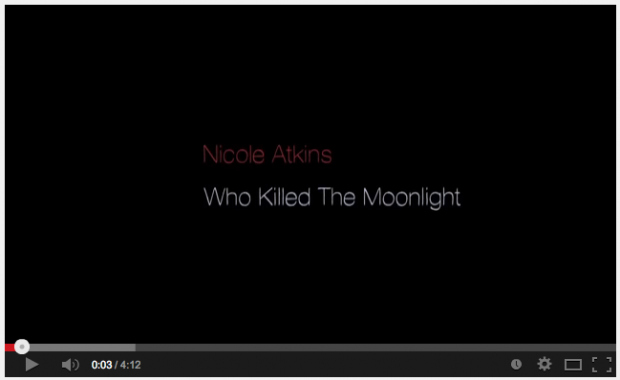 In Holland, Nicole will appear on Musicccafe Radio 2, two days before the Paradiso gig.
New Live Music In December
First week of November look for an expanded edition of the "Slow Phaser" album digitally available worldwide.  Nicole's full 8-song set while on tour this summer with Nick Cave & The Bad Seeds. And Nicole will be appearing on national network TV here in conjunction with the release.
Nicole Covers Springsteen On Tribute Album –  "Dancing In The Dark"
Today is Bruce Springsteen' 65th birthday .. so expect to hear lots of Bruce all day.
Nicole's fabulous cover of his "Dancing In The Dark" came out last week on the album "Dead Man's Town: A Tribute To Born In The USA"  ..
NICOLE ATKINS – UK  & EUROPEAN TOUR
Friday 3rd October 2014                              Nalen, Stockholm, SWEDEN
Saturday 4th October 2014                         Mejeriet, Lund, SWEDEN
Sunday 5th October 2014                           Ideal Bar @ VEGA, Copenhagen, DENMARK
Monday 6th October 2014                          Crystal Club, Berlin, GERMANY
Tuesday 7th October 2014                           OFF
Wednesday 8th October 2014                   Biko Club, Milan, ITALY
Thursday 9th October 2014                        La Parenthese, Nyon, SWITZERLAND
Friday 10th October 2014                           L'Alimentation Générale, Paris FRANCE
Saturday 11th October 2014                        OFF
Sunday 12th October 2014                             OFF
Monday 13th October 2014                       Paradiso (Upstairs), Amsterdam, HOLLAND
Tuesday 14th October 2014                        Botanique, Rotonde, Brussels BELGIUM         
Wednesday 15th October 2014                   OFF
Thursday 16th October 2014                      Gullivers, Manchester, UK
Friday 17th October 2014                            King Tuts, Glasgow, UK
Saturday 18th October 2014                      Sneaky Pete's, Edinburgh, UK
Sunday 19th October 2014                           OFF
Monday 20th October 2014                         OFF
Tuesday 21st October 2014                        The Cluny 2, Newcastle, UK
Wednesday 22nd October 2014                  OFF
Thursday 23rd October 2014                       Louisiana, Bristol, UK
Friday 24th October 2014                             The Lexington, London, UK       
————————————————————————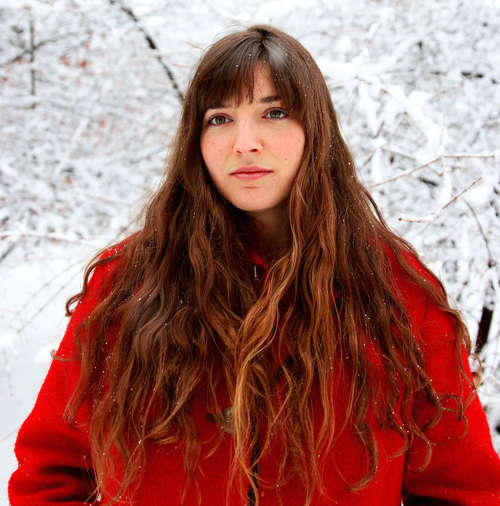 Caroline Rose's World Cafe session
jjj
Caroline Rose's World Cafe session will begin airing on NPR Wednesday, September 24th.
You can find the session here:
http://www.npr.org/2013/09/02/218529009/world-cafe-next-caroline-rose
A review in 'Digitafix':
http://music.thedigitalfix.com/content/id/20704/caroline-rose.html
A review in 'Folk radio uk' :
http://www.folkradio.co.uk/2014/09/caroline-rose-i-will-not-be-afraid/
A review in 'Thank Folk for that':
http://thankfolkforthat.com/album-review-caroline-rose-i-will-not-be-afraid/