WAKEY!WAKEY! RELEASE FIRST SINGLE FROM NEW ALBUM AND UK DATES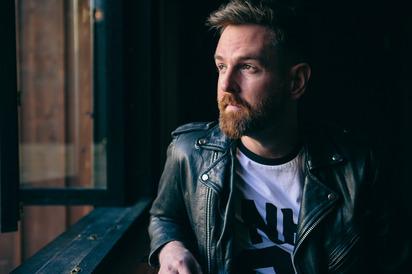 MUMMAGRUBBS RECORDS/THIRTY TIGERS WILL RELEASE 'ALL IT TAKES IS A LITTLE LOVE' THE FIRST SINGLE TAKEN FROM FORTHCOMING WAKEY!WAKEY! ALBUM 'SALVATION'. TICKETS FOR LONDON DATES GO ON SALE FRIDAY MAY 30TH.
"Grubbs combines some beautifully played piano with a voice so striking it resonates around the room galvanizing everybody within earshot – both painful and beautiful in equal measure." – NME
"Driven by a stern piano bounce — courtesy of frontman Mike Grubbs — indie-pop-on-Mozart quintet Wakey!Wakey! are quickly becoming the talk of the Big Apple with rhythm-heavy, heartfelt ballads, and — most notably — Grubbs' striking Top 40 pipes." – Spin
"In a word: Wow. Ear to ear smiles. Seriously good stuff. Trust me." – MTV
 It is, as Roberto Benigni's character says in Jim Jarmusch's cult 1986 black and white movie, Down By Law, a sad and beautiful world. And every once in a while an artist happens along who reflects all this sadness and beauty back at you in a way that breaks your heart just as it lifts your spirit. An artist like Mike Grubbs, alias Brooklyn-based Wakey!Wakey!
The self-confessed scrawny, dopey kid who was the worst athlete on the planet, has morphed into a cool chronicler of the human condition on planet earth in the blood and guts of the new millennium. His narratives of lost love tempered by hope – in a voice both aching and animated, beneath a sound that combines classical sensibility with indie attitude – resonate with every refugee from a disconcerted affair. Already creating a buzz in New York, from where Spin magazine counts among his audience "wet-eyed punk rockers and stay-at-home moms", there's a certain inevitability about his songs making a successful transatlantic crossing, such is the discerning ear of the great British public, suckers for sorrow elegantly conveyed.
All It Takes Is A Little Love is the perfect track to whet your aural appetite prior to the release of Salvation on July 21st. Produced by "Fabulous" Fab Dupont, the 11-track album is their first full-length release in four years.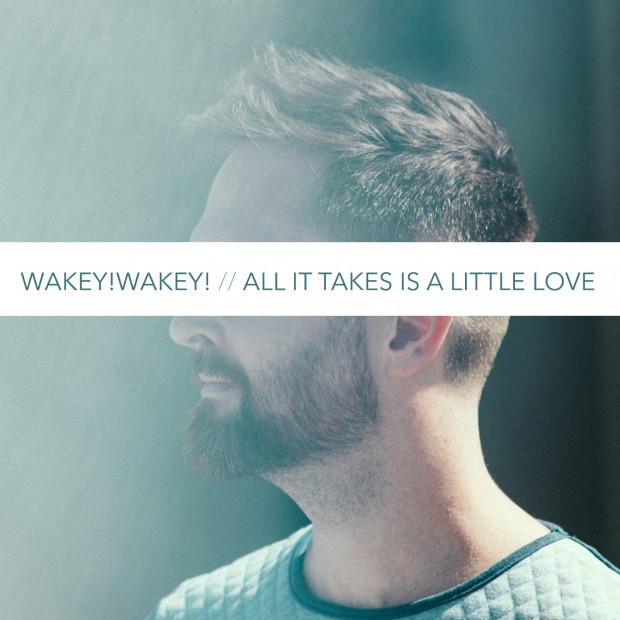 Soundcloud link: https://soundcloud.com/251management/all-it-takes-is-a-little-love-2
Grubbs collaborated with some big names – Boots Ottestad, Dan Keyes, Fredrik Eriksson, Peter Stengaard, Caleb Shreve – to write all the songs on Salvation.
That Grubbs is on intimate terms with the goddess of melody should come as no surprise given his formative years. He was learning scales and chords on a baby grand at the age of five. His mother, a piano teacher and choir director, would ask him and his siblings to sight read music before breakfast. Homework was something they did only to secure more time on the keys.
"It was almost like video games for me," says Grubbs. In high school he discovered Billy Joel and Elton John – kindreds in sonic and lyrical profundity –and Led Zeppelin in their lascivious pomp, and mated them with touchstones Bach, Beethoven and Brahms, to conceive his own place within the universal soundscape.
"One of my main influences now is the fact that I didn't have someone to teach me proper jazz or rock playing. I had no idea how to put a song together, no-one telling me, 'Hey, you should check out Gershwin'. So I found my own style by experimenting with what works and what doesn't."
The experimental process was aided by Lach, founding father of the Big Apple's anti-folk scene. Grubbs saw Regina Spektor perform with abandon, "shouting and hitting her stool with a drum stick", and was impelled to express himself similarly without restraint, singing as if his life depended on it.
Of course, if you think Grubbs looks and sounds familiar, you aren't wrong. Mark Schwahn, creator of the hit American TV series, One Tree Hill, was so impressed after seeing Wakey!Wakey! live, he used the track, 'War Sweater', in the finale of season six, and offered Grubbs a recurring role as a bartender and musician named, er, Grubbs. More than two million viewers got to see and hear him play 'Almost Everything', 'Twenty-Two' and 'Got It All Wrong'.
And now, eight years after Wakey! Wakey! debuted with their album, Silent As A Movie, and four years on from Almost Everything I Wish I'd Said The Last Time I Saw You… (number one on the Billboard Heatseekers chart in the States), the UK is bracing itself for Salvation.
Wakey!Wakey! will be in the UK for 2 exclusive launch shows on:
July:
Wed 02 Brighton, The Latest Bar
http://www.seetickets.com/Event/wakey-wakey/the-latest-music-bar/794399
Thurs 03 London, Madame Jo Jo's
http://www.kililive.com/artists/wakeywakey
Tickets will be available at 9am on Friday May 30th.
www.facebook.com/wakeywakeyband
Label:Mumma Grubbs Records/Thirty Tigers
Cat No:MGR05802