Otis Gibbs heads back to Europe for a second wave of  dates following his successful July tour launching his new album
Souvenirs of a Misspent Youth
Videos 'The Darker Side Of Me' and Ghosts Of Our Fathers'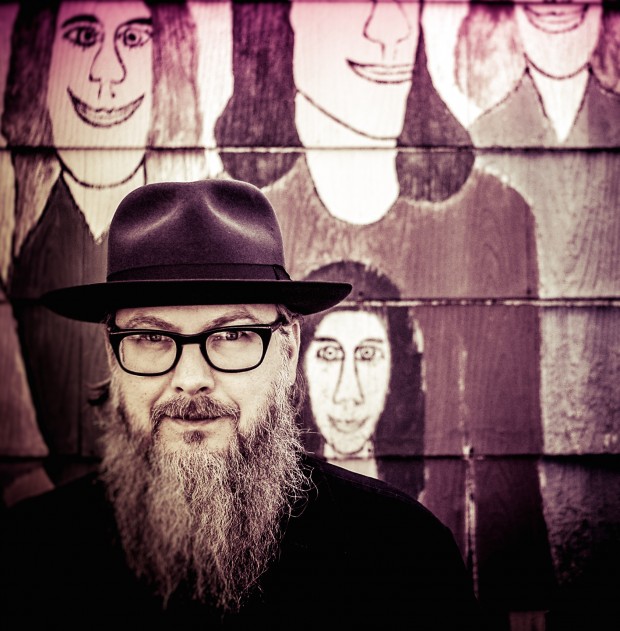 Otis Gibbs October Tour 2014
jjjj
– 10/18/14 – Utrecht, the Netherlands Ramblin' Roots Festival, NL
UK and IRELAND
Sunday 19th October 2014: EASTBOURNE (East Sussex) – Upstairs at The Lamb (01323 841414 / www.spyboy.co.uk) £16.50 adv / door, 7pm doors
Tuesday 21st October 2014: SHEFFIELD – WagonWheel Presents… Shakespeares (www.wagonwheelmedia.co.uk / www.wegottickets.com) £9 adv / £11 door, 8pm doors
Thursday 23rd October 2014: BRISTOL – venue TBC
Friday 24th October 2014: NEWPORT (South Wales) – Le Pub (01633 221477 / www.lepub.co.uk / www.wegottickets.com) £TBC adv / £TBC door, 8pm doors
Saturday 25th October 2014: BARNSTAPLE (North Devon) – Pilton Village Hall (01271 373392 / threesticks.co.uk) £8 adv / door, 8pm doors
Monday 27th October 2014: LEICESTER – The Musician (0116 251 0080 / www.themusicianpub.co.uk / www.wegottickets.com) £10 adv / door, 8pm
Tuesday 28th October 2014: BEDFORD – Esquires (01234 340120 / www.seetickets.com) £7, 8pm
(NEW) Thursday 30th October 2014: GALWAY – Monroe's Live (091-583397) (http://monroes.ie/) (early show)
(NEW) Friday 31st October 2014: DUBLIN – The DC Music Club (087-6825306 / www.musiclee.ie) €13 euros adv / €15 euros door, 9pm doors
(NEW) Sunday 2nd November 2014: LONDON Islington – What's Cookin' Afternoon Sunday Sessions @ The Union Chapel (07904 210218 / www.unionchapel.org.uk) £12 adv / £14 door, 2.30pm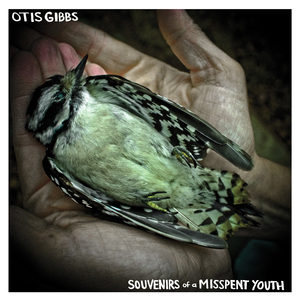 Tracklisting
1. Cuzmina
2. Ghosts Of Our Fathers
3. Back In My Day Blues
4. It Was A Train
5. The Darker Side Of Me
6. No Rust On My Spade
7. Wrong Side Of Gallatin
8. Nancy Barnett
9. Kokomo Bar
10. With A Gun In My Hand
Here is the video of 'The Darker Side Of Me'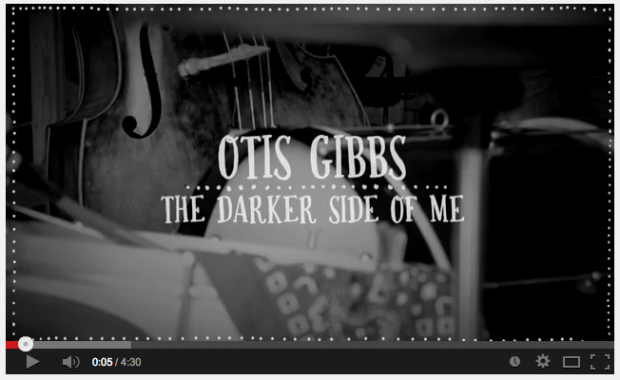 jjjj
Here is the video of 'Ghosts Of Our Fathers'
Otis Gibbs is a man in search of an honest experience. Some people refer to him as a folk artist, but that is a simplistic way to describe a man who has planted over 7,000 trees, slept in hobo jungles, walked with nomadic shepherds in the Carpathian Mountains, been strip-searched by dirty cops in Detroit, and has an FBI file. Otis has played everywhere from labor rallies in Wisconsin, to anti-war protests in Texas, Austria and the Czech Republic, Feed & Seed Stores in the Midwestern U.S. and in countless, theatres, festivals, bars and living rooms. Much of his work concentrates on the world that is ignored by pop culture. Sometimes forgotten, obsolete or simply marginalised, it is a world that doesn't fit into a twenty-second sound bite or a White House talking point. Otis has spent the last fifteen years traveling across America and abroad documenting this world, and has a story to share about each stop along the way.
Otis grew up in the rural town of Wanamaker, Indiana. He first stepped on stage at the age of four, when he sang Jimmie Rodgers Waiting for a Train at a neighbourhood honky tonk. While his parents worked countless hours trying to make ends meet, Otis was often in his uncle's care. Not accustomed to parenthood, the uncle was sometimes bored, so the two would frequent bars, where Otis sang for tip money (which meant more booze for his uncle). Otis was hooked, and would often ask if they could go back and sing some more songs. The answer, "Only if you promise to never tell your parents".
Otis started working when he was in high school. He stacked concrete blocks, flipped burgers, drove an ice cream truck, pumped gas, and did countless other crummy jobs. After discovering writers like Edward Abbey, Henry Miller and Lawrence Ferlinghetti, he started questioning what he was doing with his life. He was tired of working jobs that didn't stimulate, or interest him in the least. So, in his own words, he decided to just drop out.Over the next four years, Gibbs earned and lived off less than $3,000 a year and had never been happier. He got rid of his car and shared apartments with artists, musicians and radicals (often living with 5 to 10 people). He also took advantage of the free time and wrote hundreds of songs. Otis sacrificed many of the comforts most of us take for granted, so that he could live a creative life.
The next few years were spent touring and releasing four indie records
until work began on Souvenirs Of A  Misspent Youth. Otis currently resides in Nashville, Tennessee with his long time girlfriend, Amy Lashley, their dog and two cats. Recently, he's been examining ways of using bird feeding as a form of civil disobedience.