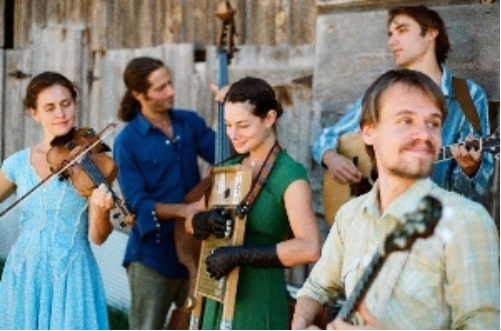 Grace of a Woman released April 28th 2014
'This five-piece folk band from Colorado play indie bluegrass with sensitivity and mystery -And at its heart is the mesmeric Bonnie Paine, the woman with the washboard.' – 4*  The Guardian
Just announced!!
Elephant Revival will be playing at RED ROCKS with Devotchka, Gregory Alan Isakov & The Colorado Symphony
Elephant Revival formed on the banks of Spring Creek in Tahlequah, Oklahoma and then relocated to Nederland, Colorado in fall of 2006. The five members of Elephant Revival share a deep commitment to certain ideals: community, recognising one's place in the flow of the natural world, harmony. Elephant Revival took its name from a news item that (multi-instrumentalist) Dango Rose had read, where two elephants that had lived together for 15 years were separated by zookeepers; within days, both had passed. The idea that one should recognise and celebrate the unseen connections of spirit that flows between all things on this Earth animates everything the band does. For a band of five individuals, all of whom contribute songs, there is a consistency in expressing those shared values. In the song from which the album's title is culled, "Remembering A Beginning," Bonnie Paine, one of the band's three primary vocalists and multi-instrumentalist, sings of the unity of all things.  Adding his talents to the "natural confluence" was producer Ryan Hadlock (The Lumineers, Johnny Flynn, Gossip), who recorded the band at his Bear Creek Studios in Woodinville, Washington.
Rodriguez also penned and sings the band's first single from the album, "Grace Of A Woman." In this song, Rodriguez both pays homage to the physical sacrifice that women undertake that allows us all to be here, but also to the female energy, both loving and creative, that balances out the male energy that so dominates the present world, all wrapped in an infectious tune that is utterly joyous. Rodriguez, as have all members of the band, has sacrificed material comfort for the sake of the dream of playing music. After a stint as a college basketball player, he committed to music, running sound at a club (where he met Paine after a show she played there; they climbed on to the roof of the club and played music until the sun came up). After the club closed, he went west to join Paine and the other, living for a time in a truck and for a time in a teepee.
"Grace Of A Woman' which has some electric guitar, touches the ensemble sound and eclectism of the songs reminded one of The Pentangle who could switch from folk to rock to jazz at the tip of a hat." – Americana UK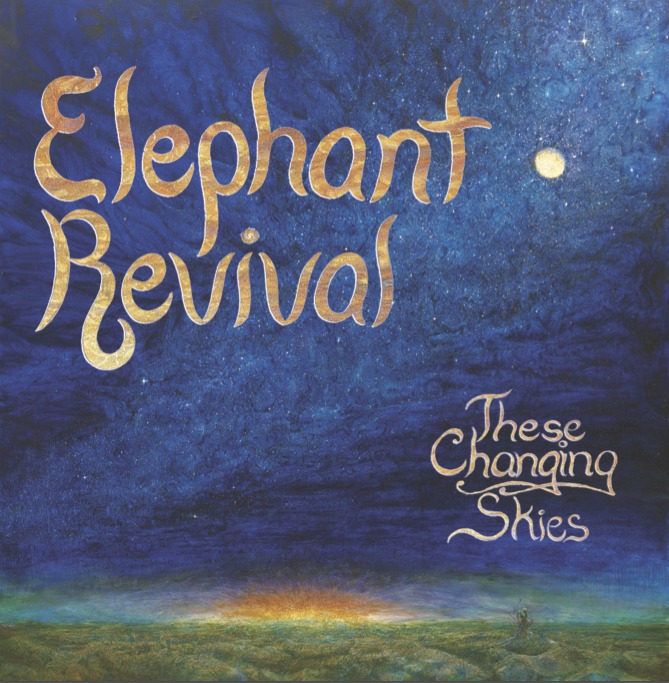 Album Out: 17th March 2014
"Well worth a listen to anyone with a fondness for the 'folk' element of 'folk-rock." –PopMatters
"Thoughtfully constructed, classy and immediate, this is an album of many shades and moods." – Songlines
"A captivating contribution to the Americana category." – R2 Magazine
"Musically, this is a refreshing and fascinating album with a multitude of ideas and styles all integrated to make an attractive and original sound." – Country Music People
Listen To Elephant Revival Here:

Grace of a Woman video
coming soon!
For more information, contact Sara Silver
sara@thirtytigers.com +44 (0)20 8265 0772