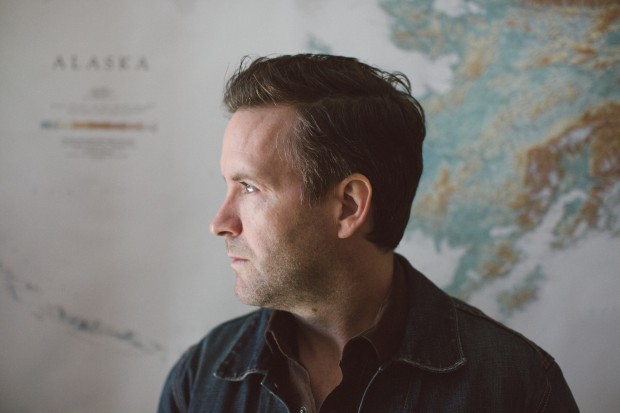 Nashville, TN – Not Cool, the tenth studio album from critically acclaimed Folk/Rocker Tim Easton will be released 9th September on his own label Campfire Propaganda with marketing and distribution support from Thirty Tigers.  Not Cool is a satisfying return to the more rootsy side of Tim Easton, informed by folk traditions and inspired by a walk into a honky-tonk directly across the street from the legendary Ryman Auditorium.  Easton's previous releases have garnered accolades from Rolling Stone, NPR's Fresh Air, American Songwriter and more.  After stints in NYC and most recently Joshua Tree, CA, Easton recently settled in Nashville where he recordedNot Cool.
The title track harkens back to the sound that many associate with Tim Easton – reflective and contemplative, highlighting his lyrical gift and bluesy, tasteful guitar.  The Chicago Sun Timesonce wrote of Easton "His songs resolve around the moments of musical camaraderie that exist between broken hearts, introspective loners and dark nights that illuminate the soul".  Yet, this new collection of mostly original songs has a decidedly 1950's Sun Studio-esque vibe to them – clearly influenced by his decision to relocate to Nashville.  Though not everything on the album was recently written, when Easton envisioned a rockabilly inspired collection in a style he refers to as "modern vintage" songs that hadn't fit on previous releases found a home on Not Cool.   "Troubled Times" features a classic Tennessee Three type of arrangement with upright bass, guitar and drums while "Hey Little Doggies" and "Don't Lie" exhibit a similar feel.  The album's closing track "Knock Out Roses" is a tasteful instrumental tribute to Levon Helm, written on the day he passed away.
Not Cool was produced and recorded by Brad Jones and Robin Eaton.  Recorded in a short five days, Easton chocks up the experience to being "the most fun, exciting, and hyper-collaborative time I've ever had in the studio".  Jones also produced Easton's 1998 debut release Special 20which helped to kick-start his successful touring and recording career.  The new album features performances from Sadler Vaden, Jon Radford, JD Simo and Easton's musical partner on the road – fiddler Megan Palmer.
Easton will be hitting the road, both in the US, AND EUROPE over the next few months in support of the album's release.
| | | | |
| --- | --- | --- | --- |
| 10/30/13 | Dublin            | Whelans | Ireland |
| 11/01/13 | Newscastle | The Cluny 2 | United Kingdom |
| 11/03/13 | Nottingham | MFN-Club | United Kingdom |
| 11/04/13 | High Wycombe | Kingsmead House Concerts | United Kingdom |
| 11/06/13 | London | The Green Note | United Kingdom |
| 11/08/13 | Brussels, Belgium | Toogenbiik | Belgium |
| 11/09/13 | Hoom, Netherlands | Het Huis Verloren | Netherlands |
| 11/13/13 | Mauerbach | SSH | Austria |
| 11/14/13 | Vienna | Local-Bar | Austria |
| 11/15/13 | Stassdorf, Austria | Mojo Club | Austria |
| 11/16/13 | Komeuburg, Austria | Gwolb | Austria |
| 11/17/13 | Perchtoldsdorf | House Concert | Austria |
http://www.timeaston.com/