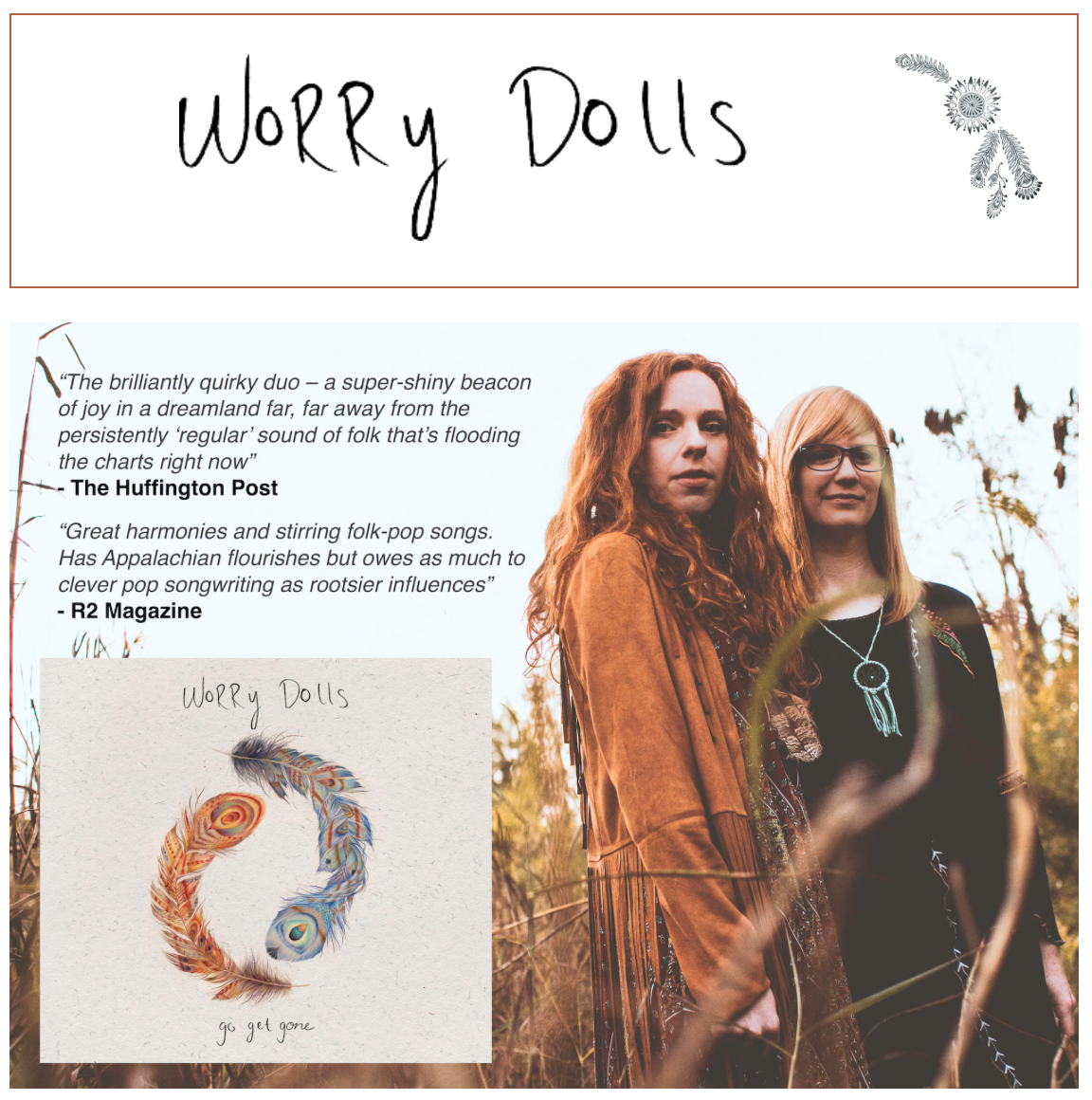 BREAD & BUTTER MUSIC IS PROUD TO ANNOUNCE
 the debut album from Worry Dolls – a young female duo born out of the joint talents of Zoe Nicol and Rosie Jones. Recorded in Nashville and produced by Neilson Hubbard (Matthew Perryman Jones), a veteran of East Nashville's music scene and featuring songwriting collaborations with Jeff Cohen (Teitur), Ben Glover (Gretchen Peters), Joe Doyle (Reba Mcentire) & stunning playing from Wild Ponies, Eamon McLoughlin (Ashley Monroe), Kenny Hutson (Little Big Town) & more.
Rosie grew up singing and playing a variety of instruments in a music-filled household in Devon, picking up guitar after finding an old nylon-string under the stairs. As a teenager, Rosie's musical diet was a mix of punk bands & angsty singer songwriters, finding country through a friend's copy of Ryan Adams' 'Heartbreaker'. At 17, she wrote a song called Tennessee about wanting to live in Nashville and get her heart broken so that she could write songs like the ones she loved.
Zoe, whose family originate from Liverpool and Ireland, was raised in a small village in Kent by her mum. She inherited music from her parents who, although separated, were both performers which resulted in a childhood spent back and forth between her mum's theatrical rehearsals and her dad's club gigs. At 12, she started learning to play her dad's old Spanish guitar to accompany herself, drawing inspiration from Eva Cassidy and Joni Mitchell; the songs poured out.
Worry Dolls met in Liverpool when they were 18, both on their chosen path of becoming solo singer songwriters, Rosie joined Zoe's band as a mandolin player and backing vocalist and their great chemistry and love of harmony led to them starting a contemporary bluegrass band. Paired by their teachers for an opportunity to have their songwriting critiqued by Paul McCartney, they were inspired to start co-writing, and could now be described as an almost telepathically linked songwriting force.
GO GET GONE featuring the singles Bless Your Heart, Miss You Already and Train's Leaving will be released on January 27th, 2017 on Vinyl, CD and all digital outlets via Bread & Butter Music.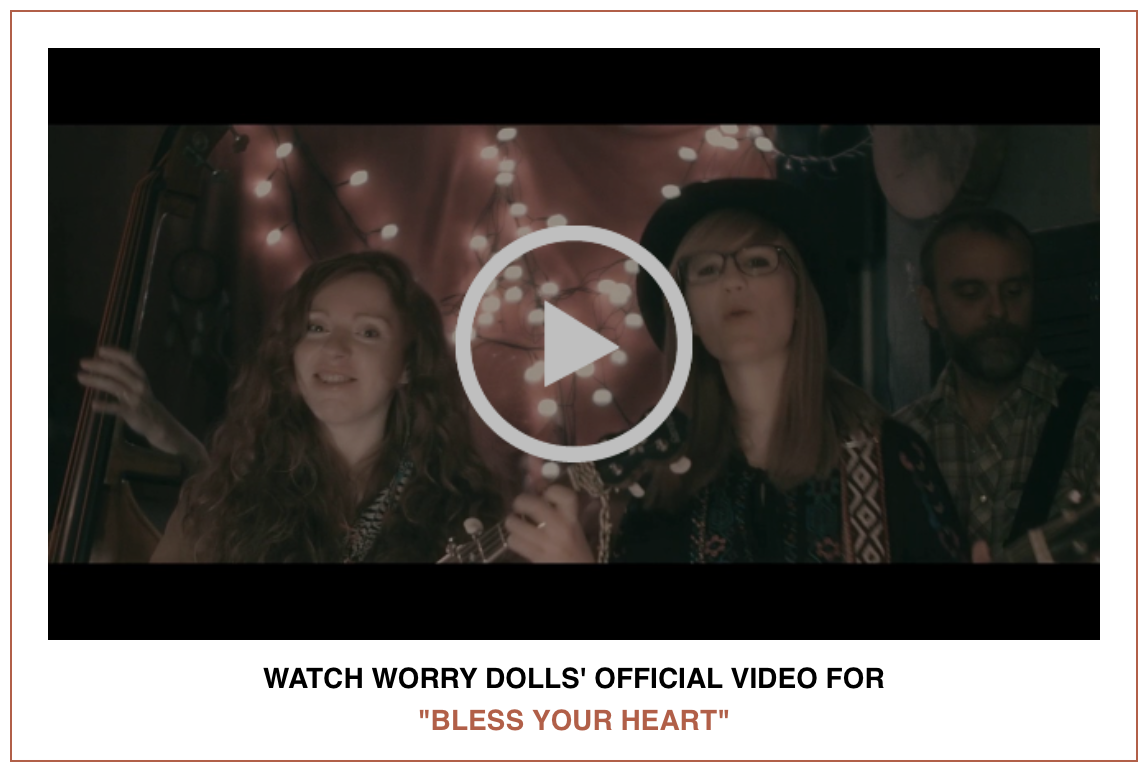 JANUARY
16 LONDON The Social 
28 TUNBRIDGE WELLS Trinity Theatre
FEBRUARY
01 LONDON UK Americana Conference
03 STOCKPORT West Heaton Tennis Club
04 SUNDERLAND The Independent
05 PENRITH Plug N Play
08 STAMFORD Stamford Arts Centre
09 MUCH WENLOCK The Edge Arts Centre
12 CRAWLEY The Hawth
17 IPSWICH Cult Café
19 LIVERPOOL The Zanzibar
21 LEICESTER The Musician
22 BIRMINGHAM KGC
23 YORK Black Swan
24 BELLINGHAM All Acoustic Club
25 MILTON KEYNES The Stables
26 MAIDENHEAD Norden Farm
MARCH
01 LONDON St Pancras Old Church 
02 BRIGHTON The Marwood
03 SWINDON The Beehive
04 SALISBURY Salisbury Arts Centre
24 SWANAGE Square And Compass
26 TWICKENHAM Twickenham Folk Club
APRIL
28 GAINSBOROUGH Westview House
29 DURHAM Old Cinema
30 SALTAIRE The Live Room
jjjj
Facebook – Twitter – Website – Instagram – Soundcloud