GREGORY ALAN ISAKOV NEW VIDEO FOR AMSTERDAM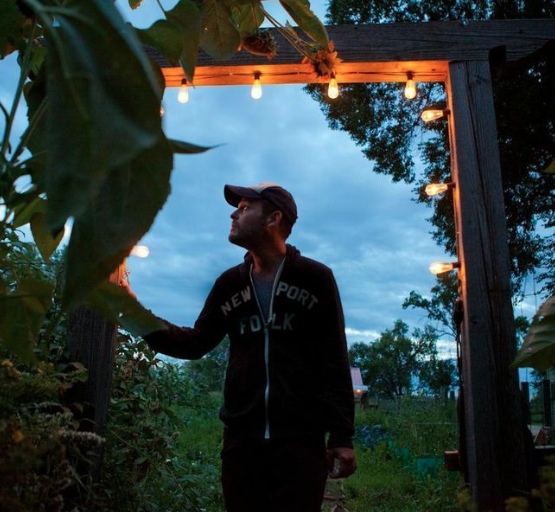 This video was filmed over the course of a month and a half, using stop-motion animation, dioramas, and live shadow puppetry. It is a continuation of director Laura Goldhamer's past techniques of mixing stop motion with live action; however, this time, the process was deeply collaborative and organic in nature, as the video was made at the farm that is home to the musician himself.

GREGORY ALAN ISAKOV – "AMSTERDAM" (OFFICIAL VIDEO)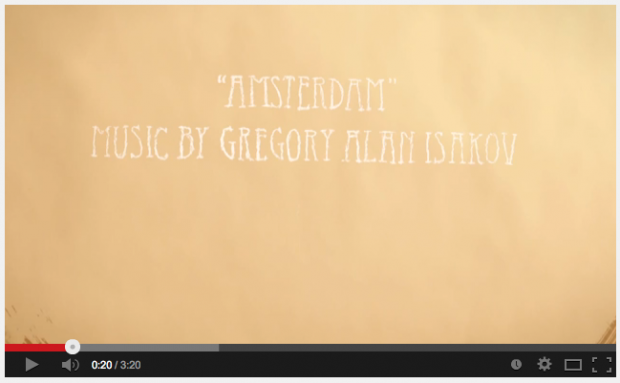 Music video for "Amsterdam" from the album The Weatherman by Gregory Alan Isakov
iTunes: itunes.apple.com/us/album/the-weatherman/id659613712
CD / LP: merchtable.com/search?utf8=✓&q=isakov
Director: Laura Goldhamer
In collaboration with…
Baylee West & Basil
Michelle Christiance
Brynn Ronning
Bonnie Paine
The song "Amsterdam" was partly inspired by time Gregory Alan Isakov spent in The Netherlands. He is returning to Amsterdam, as well as many other cities, on a nineteen-date European tour supporting the European release of The Weatherman (Suitcase Town Music/Thirty Tigers), which is set for October 13th.
European Live Dates & Ticketing Info:
10/16/14 – Oxford, UK
(with Count Drachma)
The Jericho Tavern
http://www.thejerichooxford.co.uk/
10/17/14 – Brighton, UK
(with Stephen Kellogg)
Komedia Studio Bar
http://www.komedia.co.uk/brighton/studio-bar
10/18/14 – Bristol, UK
(with Stephen Kellogg)
Louisiana
http://www.thelouisiana.net/
10/19/14 – Glasgow, UK
(with Stephen Kellogg)
King Tut's
http://www.kingtuts.co.uk/
10/20/14 – Manchester, UK
(with Stephen Kellogg)
Gullivers
https://www.facebook.com/GulliversNQ
10/21/14 – London, UK
(with Stephen Kellogg)
Bush Hall
http://www.bushhallmusic.co.uk/
10/23/14 – Brussels, Belgium
(with Stephen Kellogg)
Witloof Bar
http://botanique.be/en
10/24/14 – Nijmegen, The Netherlands
(with Stephen Kellogg)
Doornroosje
http://www.doornroosje.nl/
10/25/14 – Amsterdam, The Netherlands – SOLD OUT
(with Stephen Kellogg)
Bitterzoet
http://www.bitterzoet.com/
10/26/14 – Hamburg, Germany
(with Stephen Kellogg)
Prinzenbar
http://www.docks-prinzenbar.de/
10/27/14 – Cologne, Germany
(with Stephen Kellogg)
Studio 672
http://www.stadtgarten.de/
10/29/14 – Oslo, Norway
(with Stephen Kellogg)
Parkteatret
http://parkteatret.no/
10/30/14 – Stockholm, Sweden – SOLD OUT
(with Stephen Kellogg)
Nalen
http://www.nalen.com/
10/31/14 – Copenhagen, Denmark – SOLD OUT
(with Feivel)
Ideal Bar/VEGA
http://vega.dk/
11/1/14 – Berlin, Germany
(with Glowing House)
Privatclub
http://www.privatclub-berlin.de/
11/3/14 – Vienna, Austria
(with Marcus Wiebusch)
Arena
http://arenavie.com/web/
11/4/14 – Munich, Germany
(with Glowing House)
Amphere
http://www.muffatwerk.de/en/
11/5/14 – Stans, Switzerland – SOLD OUT
(with Glowing House)
Pillow Song Loft
http://www.pillowsong.com/
11/7/14 – Paris, France
(with Wild Child)
La Maroquinerie
http://www.lamaroquinerie.fr/