Little Hi! Records and Thirty Tigers are proud to announce ' I Will Not Be Afraid ', the official debut album by Caroline Rose, a fiery 24 year-old songwriter raised on rockabilly, vintage country and blues-infused rock.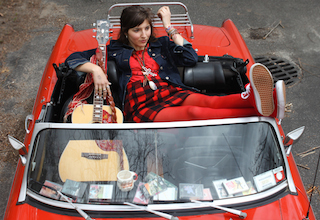 Caroline Rose
"I Will Not Be Afraid"
"Rose is a true American songwriter like Dylan, Van Zandt, or King – different stylistically, but all touch on something inherently continental…[she] spins stories with a sense of adventure, a certain badass swagger, and devil-may-care attitude." 
– WXPN
Sometimes epic failures produce epic results. With the release of her new album I Will Not Be Afraid, keen-eyed young singer-songwriter Caroline Rose has broken her long string of short-circuits with a live-wire national debut that draws on her roots in rockabilly, vintage country and blues to capture her unique and personal vision.
Hoping to escape the dead ends that befell her hometown, colloquially dubbed a stop on "heroin highway", Rose found her way out via a full ride to a small liberal arts college, where she failed as a scholar, barely scraping by to graduation. Next came a stint as a failed hippie, working on and leaving an organic farm. She then bought a vintage sports car to travel the country, but it quickly broke down. On the plus side, Rose got a job at a cider distillery, where she got to taste apple brandy and applejack all day…Followed by a stint stocking shelves and sweeping floors at a grocery store for a boss who eventually fired her.
"That was the last straw," Rose recounts. "I don't like most bosses and most bosses don't like me. I don't like most professors and most professors don't like me. So here I am. I've made my own way on my own terms and it's destiny knocking on my door. BAM!"
She describes the 11 songs on I Will Not Be Afraid as "postcards I've picked up from along the road," and she means that literally. Rose is in perpetual motion. She tours and lives in her van, traveling the highways and back roads to fuel her creative spirit.
Rose's wanderlust has taken the 24-year-old from her birthplace in a not-so-idyllic small Northeastern town to every corner of the nation, where she's made friendships, heard stories and had experiences that she's fashioned into songs like "America Religious," which uses a driving snare drum with brushes and psychedelic folk fiddle to underpin the cool waterfall of her peaches and molasses voice as she sings about the open skies and the storm clouds inside the American heart. And in her own.
The themes of some of Rose's songs are drawn from the familiar. "Blood On Your Bootheels," which opens I Will Not Be Afraid with her prickly guitar and crazy-carnival organ, was inspired by the Trayvon Martin slaying and Rose's own passionate reaction to violence and intolerance. "Everyone seems to have their opinions about how to live free in this country, especially when it comes to young men and even more especially when it comes to young black men like Trayvon," Rose observes. Injustice and hardship also underline "Tightrope Walker," a song inspired by a friend's stories about working in the school system of an impoverished Mississippi town.
But other songs literally haunt her dreams. The gorgeous textural arrangement and lyrics of "When You Go" — which evoke the openness of both the Southwest and of the future in Rose's and co-producer Jer Coons' shimmering guitars and her strong, defiant vocal performance — tumbled out during a night's rest. "Sometimes songs come to me while I'm asleep and they wake me up, and that's the best time for me to write," Rose relates. "When I wake up my mind is like a clear glass of water. I can see everything and capture it." That's especially apt for the stream of consciousness lyrics that bring many of her numbers to life.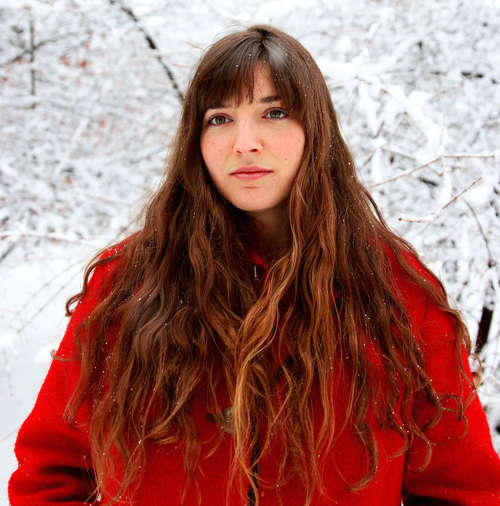 Rose's own life seems more akin to Jack Kerouac's On the Road. Growing up in a coastal town, her parents — who were visual artists with a love for travel — gave Rose a restless, creative spirit. And like many working class seaside locales, her hometown suffers epidemic heroin abuse.
"I saw a lot of my friends get consumed by it, but I was one of the people that got out," Rose says. "I worked my ass off to go to college and that really was my only plan of escape at that point. I think I was in denial about being an artist."
For two of those years Rose worked on the aforementioned farm, hoping the experience would provide her with balance and direction. "I liked the work, but I'm too city to be country and too country to be city," she offers. "So I moved on." When Rose worked at a cider distillery, she slept in the barn loft where she recorded many of the demos for I Will Not Be Afraid with her acoustic guitar.
"I finally accepted the idea that writing, singing and playing songs is the only thing I've ever really been good at," Rose relates, "so I decided to forget about everything else and live in my car, and I hit the road."
Rose joined a new generation of touring songwriters who blend tradition, innovation and edginess, like Hayes Carll, whom she opened for in 2014 and bandmember Jer Coons, whom Rose shared a bill with one night and discovered to be a kindred spirit. Rose produced I Will Not Be Afraid with co-production by Coons at his Burlington, Vermont studio, where they also made Rose's 2013 self-released America Religious, playing all the guitars, keyboards, harmonica, mandolin, drums and percussion themselves.
Rose explains that the title track is her mantra. "So many people are held back by fear," she says. "They wish they could do something else with their lives, and they just can't take the first step. I grew up questioning everything and learned that I needed to be on my own. I needed freedom and I needed to create on my own terms and to keep moving forward without fear, wherever I go.
"I also came to understand that I don't have any choice," she continues. "Music is what keeps me breathing. I can't do anything else."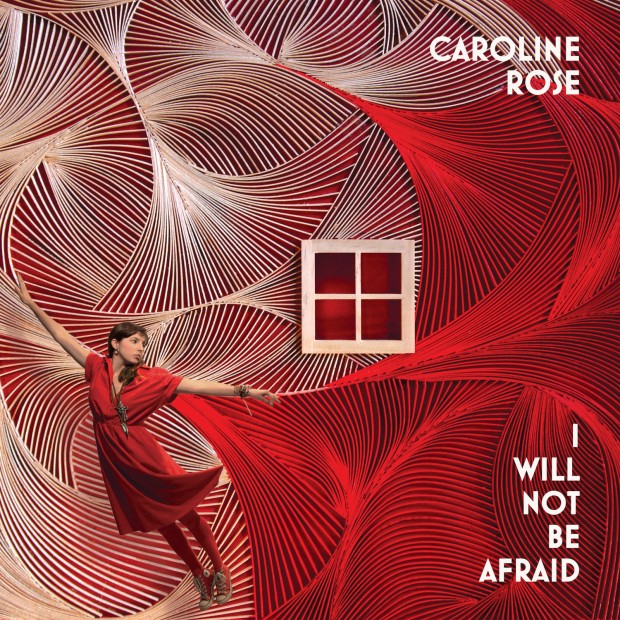 Tracklisting
1. Blood on Your Bootheels
2. Tightrope Walker
3. When You Go
4. Let Me In
5. At Midnight
6. America Religious
7. Red Bikini Waltz
8. Time Spent, Money Grow!
9. Shepherd
10. Back East
11. I Will Not Be Afraid
You can watch the video of ' I Will Not Be Afraid '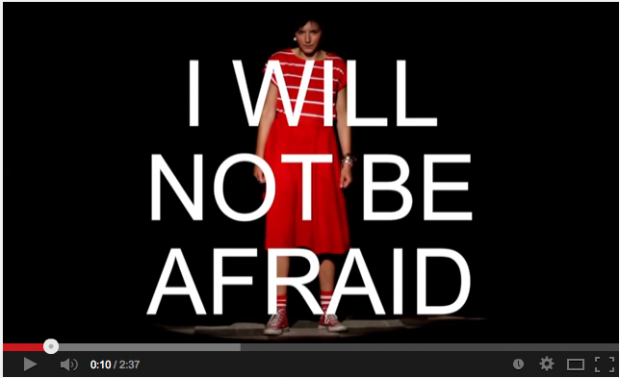 Soundcloud for the ALBUM which will be available digitally from 1st September

The album has 3 songs w/curse words in them!
Blood On Your Bootheels – has the words "God damned"
Tightrope Walker – contains the word "Shit"
Red Bikini Waltz – contains the word "F**king"
UK DATES INTRODUCING CAROLINE ROSE WHO WILL BE IN THE UK FROM 30th August until 6th September
– 02/09/14 – The Lexington, London, United Kingdom ( w/ Hayes Carll )
– 03/09/14 – Bush Hall, London, United Kingdom ( w/ Hayes Carll )
Caroline's Website