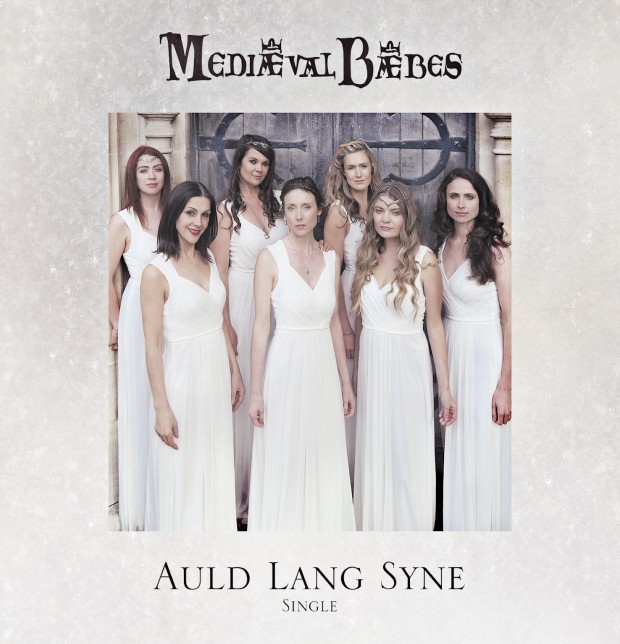 Mediaeval Baebes , Of Kings & Angels: A Christmas Carol Collection.
Apparently the Renaissance Faire community also needs a holiday album of its own, so here it is. The titillating ensemble name notwithstanding, this batch of time-tested Western European carols, most in English, a couple in standard Latin, others in Middle English and Medieval Latin just for fun. The sextet is supplemented on several songs by additional female voices, creating a light, effervescent vocal experience.
Rating: Three stars
L.A TIMES
The Baebes have recorded a hauntingly beautiful version of Auld Lang Syne.
This single adds another glorious track to their festive repertoire and celebrates the USA/Canadian launch Of Kings & Angels and the highly sort after green vinyl version of the album. The lead vocal is taken by Sophie Ramsay, the latest addition to the Mediaeval Baebes line up, who hails from Scotland and therefore has chosen to sing the original  old scotch lyrics  as penned by Robert Burns. In keeping with the nostalgic message of the song The Mediaeval Baebes have chosen the most authentic version of the song in keeping with the lyrics and with Katherine Blake's brilliant production skills, have come up with a sparse yet powerful and true rendition of the classic Auld Lang Syne to be released digitally worldwide on December 12th. 
Auld Lang Syne is an old Scots song. The words were written by the poet Robert Burns in 1788, though the phrase 'auld lang syne', meaning 'old long since' is also found in older folk songs. It is a song is about nostalgia, reflecting on old friendships and love, raising a cup in memory. For this reason, it is a popular favourite all over the world at New Year. Auld Lang Syne is set to two different tunes. We sing the lesser-known, which is said to have been Burns' preferred version, while his editor preferred the one that became famous. The better-known version feels appropriate in a rowdy pub, but the other is subtler, more reflective and perhaps more expressive of song's meaning. I first heard this tune from the singing of Gill Bowman. Below are the lyrics we sing (leaving out one of the original verses).
jjj
Watch: A live performance of "Auld Lang Syne"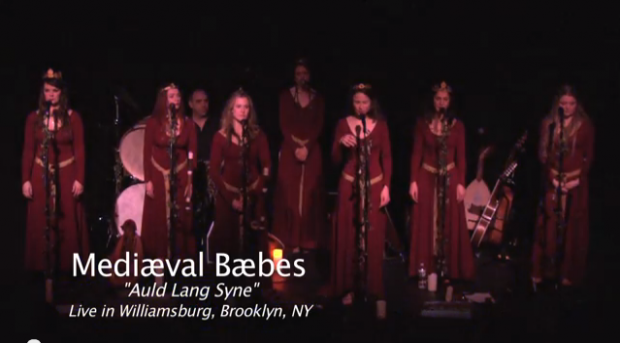 Lyrics
Should auld acquaintance be forgot,
and never brought to mind?
Should auld acquaintance be forgot,
and auld lang syne?
CHORUS:
For auld lang syne, my jo,
for auld lang syne,
we'll tak a cup o' kindness yet,
for auld lang syne.
And surely ye'll be your pint-stowp!
and surely I'll be mine!
And we'll tak a cup o' kindness yet,
for auld lang syne.
CHORUS
We twa hae paidl'd in the burn,
frae morning sun till dine;
But seas between us braid hae roar'd
sin auld lang syne.
CHORUS
And there's a hand, my trusty fiere!
and gie's a hand o' thine!
And we'll tak a right gude-willy waught,
for auld lang syne.
CHORUS
English Translation
jjj
Should old acquaintance be forgot,
and never brought to mind?
Should old acquaintance be forgot,
and old lang syne?
CHORUS:
For auld lang syne, my dear,
for auld lang syne,
we'll take a cup of kindness yet,
for auld lang syne.
And surely you'll buy your pint cup!
and surely I'll buy mine!
And we'll take a cup o' kindness yet,
for auld lang syne.
CHORUS
We two have paddled in the stream,
from morning sun till dine†;
But seas between us broad have roared
since auld lang syne.
CHORUS
And there's a hand my trusty friend!
And give me a hand o' thine!
And we'll take a right good-will draught,
for auld lang syne.
CHORUS