Release Date: 14th April 2017
am Outlaw – one of Los Angeles's only modern country artists – was presented with the International Album of the Year Award for his acclaimed, Ry Cooder produced debut album Angeleno at the UK Americana Awards 2017.  Tenderheart,is his much anticipated sophomore LP.
The 13-track collection of originals was recorded in the San Fernando Valley and co-produced by Outlaw alongside Martin Pradler. Outlaw enlisted many of the same musicians that made his first album, harmony singer Molly Jenson, pedal steel pro Jeremy Long and guitarist Danny Garcia, along with Taylor Goldsmith (Dawes) and Bo Koster (My Morning Jacket).
In addition, Tenderheart features local mariachi group Erwin Vasquez and Mariachi Teocuitatlan.  Outlaw offers an extraordinary refinement of the artistic identity laid out on Angeleno. Sonically, the album elaborates on his "SoCal Country" sound: a sun-bleached, Baja-influenced twang that deftly points to country's neo-traditionalists and LA's legendary singer-songwriters. Thematically, 'Tenderheart' is a thesis on self-discovery and the power of love –- Outlaw meditates on his own conflicted quest for peace amidst the chaos of his chosen path.
Cat Nº: SIX0106
JULY TOUR DATES  TO BE ANNOUNCED SHORTLY
Facebook – Twitter – Website – Instagram

Release Date: 21st April 2017
Angaleena Presley will follow her acclaimed 2014 American Middle Class withWrangled, her second full-length solo album, on April 21 via Mining Light Music/Thirty Tigers.  The album is co-produced by Angaleena and Oran Thornton and features 12 tracks, all of which were co-written by Presley.  One of the album's many highlights is "Cheer Up Little Darling" written by Angaleena and her dear friend,Guy Clark.    The song — the last song completed by Guy before his death — features Shawn Camp playing Guy's No. 10 guitar, which was used to write the song with Guy, and Guy's mandola, which Guy had been learning to play during the last year of his life.   With Wrangled, the ebony haired songwriter from Beauty, Kentucky ups the bar, widening her range and finding metaphors and doppelgangers for feminism, the music business and the unseen underclass who's just trying to get by. But as thrilling as that is, Wrangled also opens a portal into a new kind of country: textural, trippy, frozen in time, urgent, tranquil, but then raw punk and rural.
Angaleena Presley has been touring regularly over in the UK since 2014 and most recently toured with Brandi Carlile in November 2016 and February 2017 to participate in the UK Americana Awards.
Cat Nº: ML001
JULY TOUR DATES ABOUT TO BE ANNOUNCED
Facebook – Twitter – Website – Instagram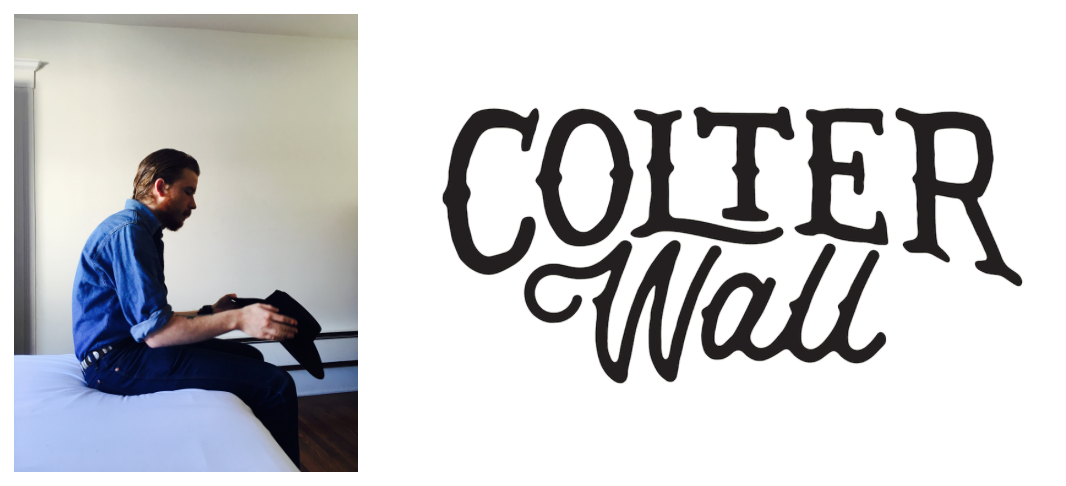 Release Date: 12th May 2017
Colter Wall is a 21 years old Saskatchewan born songwriter and performing musician.  Wall's sound is comprised of resonate and raw baritone vocals,  Folk and Bluegrass style guitar and banjo picking, steady kick-drum stomping, and visually provoking, story telling lyrics. Wall Draws influence from legends of the past such as Hank Williams, Robert Johnson, Bob Dylan, Johnny Cash, Townes Van Zandt, and The Band, as well as more modern Americana pioneers including Shovels and Rope, Jack White, Ray Lamontagne, and Shakey Graves. Despite only recently beginning his musical career, Colter Wall has been seen in the company of Saskatchewan's infamous gritty bluegrass trailblazers,The Dead Southreleased an EP Imaginary Appalachian in the summer of 2015 from which Sleeping On The Blacktop ended up in the movie Hell or High Water  in 2016.  From dive bars to fundraiser galas, Colter Wall has a history of leaving audiences in shock at the maturity of his voice as well as his songwriting. Currently settled in Kentucky Colter will be releasing his debut 11 track  album produced by Dave Cobb  in May 2017 – featuring all his own compositions except Snake Mountain Blues (Townes Van Zandt)
"Colter sings and writes songs in ways seemingly lost in time. There is an agelessness about him so unusual in someone so young" – RICK RUBIN
"Colter Wall is bar-none the best young singer-songwriter I've seen in twenty years." – Steve Earle
MAY UK TOUR DATES: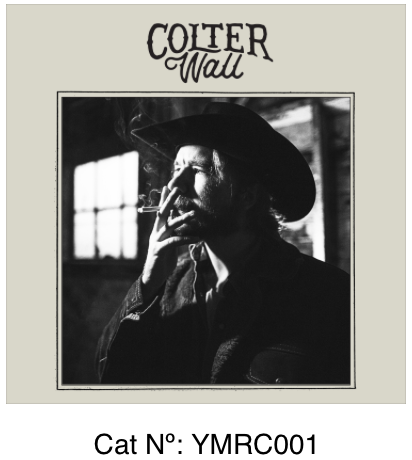 21 The Platform Tavern – Southampton, UK
23 Servants Jazz Quarters – London, UK
(Brent Cobb dates as well 
30 Maze – Kreuzberg, GER
JUNE
01 Melkweg Upstairs – Amsterdam, NLD
02 Roepean – Ottersum, NLD
For more information about the Thirty Tigers roster please contact Sara Silver
sara@thirtytigers.com
 +44 (0)20 8265 0772
http://www.silverprojects.com/news/