Sam Outlaw announce the release of Angeleno 

January 15th 2016 and opening for Aaron Watson's  UK dates
The future's bright for the young Angeleno And an old song plays in his head Far as he knows. . .
 These lines from the title track of Sam Outlaw's debut album Angeleno could almost serve as a haikulike artist bio. Outlaw is a southern Californian singer-songwriter steeped in the music and mythos of west coast country, absorbing the classic vibes of everything from '60s Bakersfield honky-tonk to '70s Laurel Canyon troubadour pop and refashioning them into a sound that's pleasurably past, present and future tense.
"The music I play, I call 'SoCal country,'" says Outlaw. "It's country music but with a Southern California spirit to it. What is it about Southern California that gives it that spirit, I don't exactly know. But there's an idea that I like that says – every song, even happy songs, are written from a place of sadness. If there's a special sadness to Southern California it's that there's an abiding shadow of loss of what used to be. But then, like with any place, you have a resilient optimism as well."While he explores those shadows on the title track and the elegiac "Ghost Town," Outlaw mostly comes down on the side of the optimists through Angeleno's dozen tracks. Opener "Who Do You Think You Are?" breezes in with south of the border charm, all sunny melody wrapped in mariachi horns, while "I'm Not Jealous" is a honky-tonker with a smart twist on the you-done-me-wrong plot. "Love Her For A While" has the amiable lope of early '70s Poco, "Old Fashioned" the immediacy of a touch on the cheek, and the future Saturday night anthem "Jesus Take The Wheel (And Drive Me To A Bar)" shows Outlaw has a sense of humor to match his cowboy poet nature. Throughout, producers Ry and Joachim Cooder frame the material with spare, tasteful arrangements, keeping the focus on Outlaw's voice. And it's a voice that indeed seems to conjure up California in the same way as Jackson Browne's or Glenn Frey's. Easy on the ears, open-hearted, always with an undertow of melancholy.
Outlaw's journey west began in South Dakota – he was born Sam Morgan -with stops in the midwest before his family finally settled in San Diego. Like many artists, he got the music bug early. But he had serious restrictions on what he could listen to. "I grew up in a conservative Christian home," he explains. "My first real communal experience with music was in church. I always loved harmonizing with other people. And even though I was technically not allowed to listen to the radio, my dad loved the Beatles. My mom loved the Beach Boys and the Everly Brothers. So we listened to oldies radio, and I think got my first sense of melody and harmony from that."
After what he calls an "unfortunate" high school cover band ("We did almost all Oasis," he laughs) and some early stabs at songwriting in college, Outlaw's moment of revelation arrived via the classic country voices of Emmylou Harris and George Jones. "When I first heard them, it totally blew my mind," he says. "I went out the next day and bought Pieces of The Sky and a George Jones compilation. It was the first time I felt like I had a real special connection with music. That's when I started to get more serious about playing the guitar and writing."After switching gears from a day job in Ad sales to pursue his passion, Outlaw marked the change by borrowing his mother's maiden name for a stage moniker. "The initial impetus for using Outlaw was no more than, 'Hey, this is a name that sounds country and it's a family name, so why not?'" he says. "Now, with my mom having passed away and her being a really strong encouragement in my life towards music, I like using the name as a way of honoring her."
He wasted no time doing his mom proud. A self-released EP in 2014, buzz about his live shows, slots at Stage Coach and AmericanaFest, a video on CMT. Meanwhile, as he prepared to self-produce his first-full length album, his drummer Joachim Cooder played some rough demos for his father, legendary guitarist Ry Cooder.
"When Ry expressed interest in working with me, it was just, 'Holy shit, I can't believe it!'" says Outlaw. "I mean, there's no sweeter person to make a 'country music in Southern California record about Southern California.' He's a master of so many genres."
  To get familiar with the material, Cooder sat in with Outlaw's    band. "Before we got in the studio, Ry had already played four  shows with us. It helped him curate which members of my    band would work best for the live tracking. I was thinking that    we'd have five rehearsals before the studio, get everything    super tight, then go in and knock it out of the park. But Ry    said, 'The band knows the songs. Let's leave some room for    life to happen when we get in there.' I liked that he had faith in  the players and the songs that we didn't need to over-    rehearse. And throughout the sessions, he was on top of every  nook and cranny of the arrangements. "Recording in Megawatt Studios in Los Angeles, with a band that included Bo Koster (My Morning Jacket), Taylor Goldsmith (Dawes), Gabe Witcher (Punch Brothers) and Chuy Guzmán (Linda Ronstadt), Outlaw heard the album he always dreamed of coming to life. "Ninety percent of what you're hearing is still the five of us in a room performing a song," he says. "Ry plays on every song, electric and acoustic on the basics. And then all the overdubs he did were just insanely beautiful. He was able to make magic happen on every track.
The resulting record has the timeless feel of those that inspired Outlaw. It is also almost defiantly nontrendy. Does he worry about fitting in with a country scene teeming with bros and Bon Jovi wannabes? "This whole debate about what country music is or isn't, bro country versus traditional, americana versus ameripolitan, it's all pretty boring to me," he says. "I think I made the distinction of SoCal country because I know that people crave classification. Ultimately I think that the music will speak for itself."
As Outlaw gears up to support Angeleno with tour dates opening for Dwight Yoakam and Clint Black ("Two of my heroes," he says), he's hopeful not only for his own record but a comeback of the music he loves. "I've made it a personal mission to remind people how great country music is," he says. "And specifically, I want to remind them that Southern California has a really rich history with country music. Even though there hasn't been a scene here for a long time, there has been a noticeable resurgence. If I can be involved in some kind of revival in the spirit of this music, that would make me very proud."
Tracklisting
1. Who Do You Think You Are?
2. Keep It Interesting
3. I'm Not Jealous
4. Love Her For A While
5. Angeleno
6. Country Love Song
7. Ghost Town
8. Jesus Take The Wheel (And Drive Me To A Bar)
9. It Might Kill Me
10. Keep A Close Eye On Me
11. Old Fashioned
12. Hole Down In My Heart

If you want to listen Sam Outlaw, click on the soundcloud link above
Tour Dates
w/ Aaron Watson
January 26th
Ruby Lounge
Manchester, United Kingdom
January 27th
Glee Club 
Birmingham, United Kingdom
January 28th
Borderline – London, United Kingdom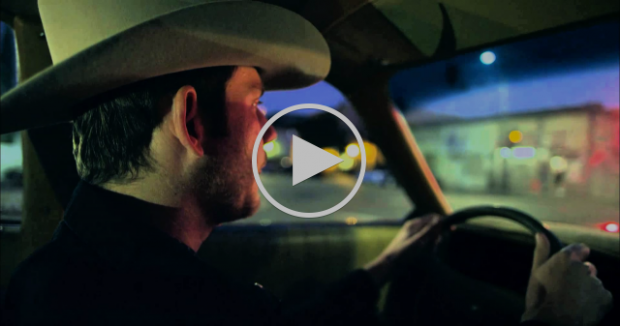 We provide a home for independent artist's
distribution in Europe Via Essential